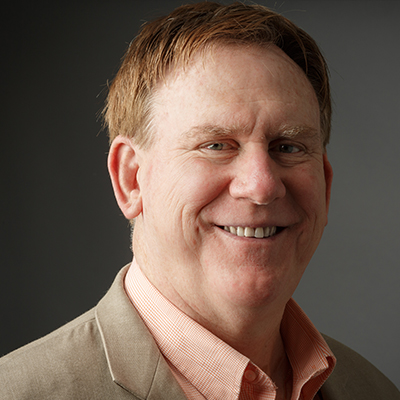 James W Freeland
Vice President of Dining and Nutrition
LICENSURES AND CERTIFICATIONS
Certified Food Service Sanitation Certification Instructor
Certified ServSafe Instructor
Registered ServSafe Examination Proctor
Advanced HACCP Certification
PROFESSIONAL WORK EXPERIENCE
2014-Present
Enlivant
Vice President of Dining and Nutrition (2018-Present)
Director of Dining and Nutrition (2014-2017)
Oversight of 232 Senior Living Communities in 27 states with over 7,500 employees.
All Food and Beverage procurement. Development of simplified inventory systems to insure freshness and quality of food while maintaining perceived value and cost efficiency.
Menu creation, oversight of registered dieticians and regional chef team for recipe development and plate presentations, and training for all staff related to food, beverage and hospitality.
Establishing service standards for front of the house dining.
Set and maintain PRD cost in relation to budget.
Travel to communities to meet with residents, guests, family members, and employees to further develop the vision of the dining program.
Teach reginal ServSafe classes for RDO's, ED's and chefs.
2011-Present
Complete Hospitality Solutions
President
Culinary, safety, sanitation, design, procurement, and risk management advisement.
Creation of on and off premise catering.
Complete development of restaurants from purchase of land, building and design through opening of locations.
2011-2014
Kendall College-Chicago, IL
College of DuPage-Glen Ellyn, IL
Adjunct Professor
Instructor for food and beverage management, menu development, cost control, purchasing, and skills lab for culinary principles, fundamentals and techniques.
Faculty lead for online classes
  Guest lecturer of nutrition and restaurant operations course at UIC College.
  Guest Chef Instructor at annual "World Kitchen" cooking course at Gallery 37 in Chicago.
Additional Work Experience:
Malnati Organization
Corporate Chef/Director of Purchasing and Principal
Oversight of over 1,500 employees with multiple job duties including contract negotiations, purchasing, development of strategic business relationships, and handling of customer complaints.
Design and layout for new construction and remodels.
Implementation and audit oversight of sanitation, safety, and OSHA programs.
Meet with product growers, canners and manufactures to create and maintain unique specific formulas.
Recipe development and establishment of quality specifications for all food, equipment and supplies, and development of formulation for individuals with celiac disease.
Conception, creation and running of the special events catering company.
Annabelle's Seafood Restaurants and Papa Joe's Italian Restaurants
Corporate Chef
Oversight of restaurant operations.
Development of recipe formulations, purchasing, training of staff, opening of new restaurants, and assisting in the creation of "Papa Joe's "restaurant concept.
Seafood Restaurants Inc.
Vice President of Operations
Established the first out-of-state franchise prototype.
Training, supervision of management and personnel, development of systems, menu design, pricing structures, and conceptual image.
Management of site selection, restaurant layout and design, construction supervision, procurement and marketing.
Rafter Six Guest Ranch in Alberta, Canada
Executive Chef
Training of Canadian chefs and food and beverage personnel in a la carte dining, menu design, and other aspects of resort catering.
CULINARY ACCOMPLISHMENTS
Partnered in the shipment of 2,000 pizzas overseas for the Super bowl for troops in Afghanistan and for the fourth of July in Iraq for "Pizzas for Patriots".
Appearance in several magazine and newspaper articles including: USA Today, Pizza Today, Restaurants and Institutions, the Chicago Tribune, and the Chicago Sun Times.  Appeared on News Channels 2, 5 and 7.
Chef mentor in charge of leadership and organization of 14 Chicago chefs and their teams to travel to Ireland to participate and produce food for 30,000 people for the Belfast Taste and Music Festival culinary exchange.
Representative of the City of Chicago in Osaka, Japan for the Sister City culinary exchange at the Imperial Hotel.
Menu development at the Culinary Institute of America in Napa Valley, California with 30 other corporate chefs for the Nation's Restaurant News, Research & Development Summit.
First place in the California Crab Cooking Olympics.
First place in "Overall Display" and participated in a radio talk show on general cooking techniques at the South Florida Master Chefs Culinary Exhibition.
Judge's Special Award for "Best Piece in Show", FRA Silver Medal, and the FCA Bronze Medal in the FCA Master Chef's Competition in Miami Beach, Florida.
FCA Bronze Medal and participated in a televised promotion of food sculpting at the FCA South Florida Culinary Fair.
VOLUNTEER WORK
Organize essential supplies for underprivileged families throughout the year.
Organize and deliver gifts for underprivileged families annually during the holiday season for organizations.
July 2010 – Youth group leader for a mission trip to Germany.
October, 2010 – Chef mentor for the Healthy Schools Campaign.
July 2006 – Youth group leader for a mission trip to Louisiana to rebuild after hurricanes Katrina and Rita.
2004-2015– Leader of a high school small group.