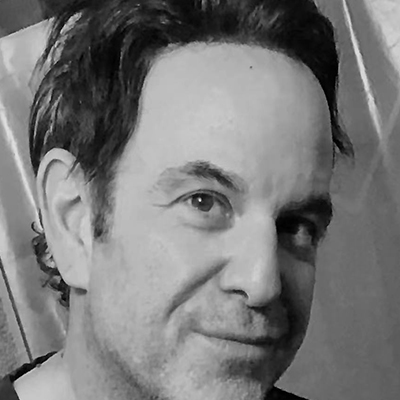 Todd Kliman
Culinary and cultural ambassador between the US and China
EXPERIENCE
Consultant, 2019-Present
Develop, implement, and oversee brand strategy, media strategy, and social media campaigns for restaurants, food companies, wine retailers, and wineries
Conceive and craft content marketing and content marketing campaigns
Develop and re-focus restaurant menus, revamp wine programs, design and revise restaurant websites, work with chefs, GMs, and restaurateurs to incorporate storytelling into each aspect of the dining experience, and to create dynamic synergy among the various parts of the operation
Provide media coaching and training to chefs and restaurateurs; local and national corporations; government; politicians
Clients in: New York City; Brooklyn; Washington, D.C.; Bethesda, Maryland; Baltimore, Maryland; Alexandria, Va.; Arlington, Va.; Middleburg, Va.; Richmond, Va.; Outer Banks, North Carolina.
Managing Partner, Primal Cut Consulting, 2017-2019
Consulted on large-scale commercial development projects in Washington, D.C., Maryland, Virginia, and New York City
Assisted developers in their retail placemaking retail, coordinating the work of businesses, artists, and restaurateurs
Helped to conceive and plan large-scale outdoor events, including the million-dollar Opus Merriweather, in Columbia, Md., a Howard Hughes Corp.-sponsored extravaganza of performance, light, music, art, and food, involving 24 artists from 14 countries
Researched and wrote feasibility studies
Set strategy for large-scale place-making projects
Recruited and vetted talent
Negotiated contracts and development deals
Developed media campaigns
Worked with restaurants and companies to build storytelling into their models and operations
Wrote the proposal for the club that became Keystone Korner Baltimore, one of the leading jazz clubs on the East Coast
Editor-at-Large, Richmond Magazine, 2017-2019
Michelin 2 star (2015),  AAA 5 Diamonds, 4 Stars Chicago Tribune
Edited long-form features
Directed the investigative journalism unit
Oversaw food coverage in the magazine and on the web
Mentored young writers, two of whom won city and regional awards for their articles
Developed and planned special editions, including an award-winning issue devoted to the legacy of Arthur Ashe
Helped to plan two years of the annual Elby Award show, honoring the best chefs, restaurateurs, and restaurants in the city
Food Columnist and Food Editor, The Washington City Paper, 2003-2005
Wrote a weekly column, "Young and Hungry," about restaurants and food culture in the nation's capital; in 2005, it received a James Beard Foundation Award in 2005 for best newspaper column in the country
Edited and wrote long-form features
Built the newspaper's digital food media operation
Author, Writer, Public Speaker, 1995-Present
Author of two critically-acclaimed books (The Wild Vine, which The Richmond Times-Dispatch called "an outstanding piece of literature," and The Perfect Chef)
Contribute articles to a variety of publications, including: The New Yorker, Harper's, The Oxford American, The Daily Beast, Men's Health, Gourmet, The Washington Post Magazine, Lucky Peach, National Geographic Traveler, The Washington Post, NPR online, and others
Lectures on food culture, the intersection of culture and literature, and the future of journalism at: The Folger Shakespeare Theatre, the Smithsonian, the CIA, the University of Missouri, the Missouri State Historical Society, the Virginia State Historical Society, the Library of Virginia, University of Mississippi, the Nazareth School (Ethiopia), and the Naale Elite Academy (Israel), the Brava Theatre in San Francisco
Guest host, The Kojo Nnamdi Show, Washington, D.C.
Consulting Producer for TASTE, and ROOTS TO TABLE, two shows for television being developed by StoryForce, the Hollywood production company that is behind the current Amazon docuseries hit LuLaRich, and that has won an Oscar and two Emmys
Professor of Literature and Writing, 1995-2003
Taught world literature and writing at American University and Howard University
Served as Editorial Director for The Illtop Journal, a magazine of satire at Howard University founded by the comedian Chris Rock
VOLUNTEERING
Team 13, Afghan Rescue and Relief, October 2021-Present
Remote
Assist team leaders with research
Create connections to help refugees find long-term resources
Edit documents, memos, and articles
Karp Family School, 2018 and 2020-2021
Greenbelt, Md.
2020-2021: Conceived, developed, and implemented an online curriculum for the pandemic-affected school year of 2020-2021, supervising another teacher and teaching courses in addition
2018: Taught Hebrew and Jewish history to 4th and 5th graders
Art Works Studio School, 2016-2017
Hyattsville, Md.
Taught writing to underserved Prince George's County schoolchildren after school, focusing on expressiveness, clarity, rhetorical structure, and understanding of audience
Assisted with fundraising efforts
Moderator, The Invisible Project, 2017-Present
Northern Virginia
Moderated a series of townhalls in Northern Virginia to discuss issues of immediate concern to constituents, including healthcare, education, immigration policy, economic security, and foreign policy
Host, The Warehouse Theater, 2017        
Washington, D.C.
Conceived and organized a series of themed discussions about America in the wake of the 2016 election
Hosted a lively public forum, orchestrating conversations among historians, journalists, authors, political scientists, political operatives, cultural psychologists, philosophers, poets, and religious leaders
HONORS
2 James Beard Awards; 6 nominations as author, writer, and editor
3 City and Regional Magazine Awards
Association of Food Journalists Award: First Place, Feature Writing
37 Citations in Academic Journals and Papers
A 2016 magazine profile:  https://terp.umd.edu/words-to-savor/#.Xnp-eC2ZPFQ